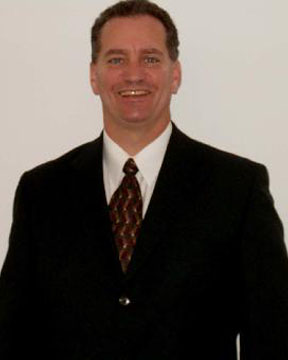 Local RE/MAX Agent Recognized Among Best in the Business

Mike Patrick Finds Success for Third Year in a Row, Despite Market Conditions


– RE/MAX United Real Estate agent Mike Patrick was recently named the top-producing individual RE/MAX agent for the state of Maryland for the third consecutive year, recognizing his outstanding production even in a challenging housing market.

The 21-year real estate veteran also ranked No. 18 among all top-producing RE/MAX agents in the United States, which includes more than 60,000 agents.

Read more here....
Welcome to PatrickTeam.com
(Denver, CO – May 27, 2010) – While many real estate agents have struggled through a turbulent housing market, 20-year veteran Mike Patrick made 2009 one of his best years on record helping local homebuyers and sellers realize their dreams.
For his success, Mike Patrick was named the top-producing individual RE/MAX agent for the state of Maryland and Prince George's County, the No. 2 agent in the RE/MAX Central Atlantic Region – which includes Maryland, Virginia, Washington D.C. and West Virginia - and the No. 21 agent in the entire U.S. RE/MAX Network, which boasts nearly 80,000 agents. This is the second consecutive year Mike was named the No. 1 RE/MAX agent in Maryland.
"Mike Patrick represents the best of the RE/MAX Network and of all real estate agents who are helping homebuyers and sellers every day," said Kerron Stokes, Regional Vice President, RE/MAX Central Atlantic Region. "He is an outstanding example of how drive and dedication can far surpass the challenges of any market."
"I'm proud to have earned this recognition but more so, am grateful to have been able to help so many of my clients last year," said Mike who has earned the RE/MAX Lifetime Achievement Award and is a member of the RE/MAX Hall of Fame for his two decades of service and outstanding production. "As a real estate agent, you have to adapt to the market and my goal in 2009 was to help distressed homeowners while at the same time, helping residents find a fantastic, affordable new home and take advantage of the stimulus programs and other incentives that were allotted to residents during our current recession, all of which are working to stabilize the housing markets in Maryland and Virginia."
According to RealtyTrac, 30 percent of total homes sales in the first quarter of 2010 were in the foreclosure process while the sale of real-estate owned (REO) properties and short sales are expected to rise as first-time buyers and investors seek bargains. While short sales and REOs can be a complicated process, Patrick has specialized education and training in both and employs a staff with the same expertise, as short sales and REOs can be a complicated business. As a member of REOMAC®, a national non-profit trade association for the mortgage default industry, Mike Patrick continues to be one of the foremost local experts on pre- and post-foreclosure loss prevention.
Mike lives in Anne Arundel County with his wife and four children who attend local Anne Arundel schools. While Mike has spent 20 years helping residents of Prince George County, he has an extensive client base in Anne Arundel County as well. He is a member of the National Association of Realtors®, the Maryland Association of Realtors®, the Northern Virginia Association of Realtors®, Prince George's Association of Realtors® and the Southern Maryland Association of Realtors®.
RE/MAX United Real Estate is located at 14340 Old Marlboro Pike, in Upper Marlboro, MD. To contact Mike Patrick, email info@patrickteam.com or call (301) 702-4200